Want to share your solar story? Contact Austin Counts at austin@appvoices.org or (276) 679-1691.
Catherine:
In 2019, the Cummins family installed the first half of their solar array in Clintwood, VA. At just under five kilowatts, the solar panels are already providing significant reductions in the home's utility bills throughout the year. In June of 2021, the home hosted Clintwood's first solar open house to help inform local residents about solar energy. The Cummins' plan to expand the array, doubling its size and output, in the coming years.
Kathy:
In Wise County Virginia, Kathy and Gary Selvage went solar through the Solar Workgroup's 2016-2017 Solarize Wise program. During their first June producing solar energy, their electric bill was only $17.02. They were only charged $5.02 for electricity usage (the remaining $12 accounting for the monthly fixed fees required to stay on the electricity grid). Being happy with the installation's performance in energy bill savings and the home's reduced carbon footprint, Kathy invited a group of individuals to tour her solar array and home during the 2019 Wise County Solar Tour.

Van:
Since going online in October of 2019, Van's solar array has generated 8.92 Megawatt-hours of renewable energy. The Wise County solar-powered home was equipped with a 10 kW array, installed by Ecological Energy Systems in Bristol, Virginia. Van reports that his most recent electricity bill in July of 2020 shows a surplus of 2.40 kilowatt-hours on the month for use later in the year. "It will be a year or two before I know for sure, but I believe the system on a yearly basis will produce as much as I use.  Right now, It is nice just having the $13.50 ODP bill each month.
Lorenzo:
During the 2016-2017 Solarize Wise program, Lorenzo and his family got their very own solar system installed on the family's home to begin saving money on his utility bills and help introduce solar energy to the area. In the summer of 2018 Lorenzo experienced his first months of free energy. With a few simple home efficiency upgrades provided through his solar installer, Sigora Solar, he is ready for efficient energy usage and reduced costs for years to come.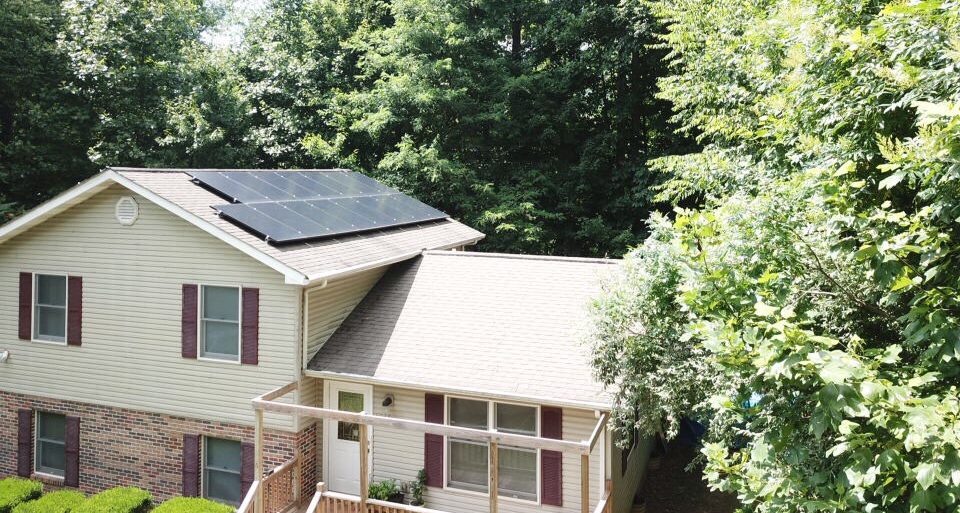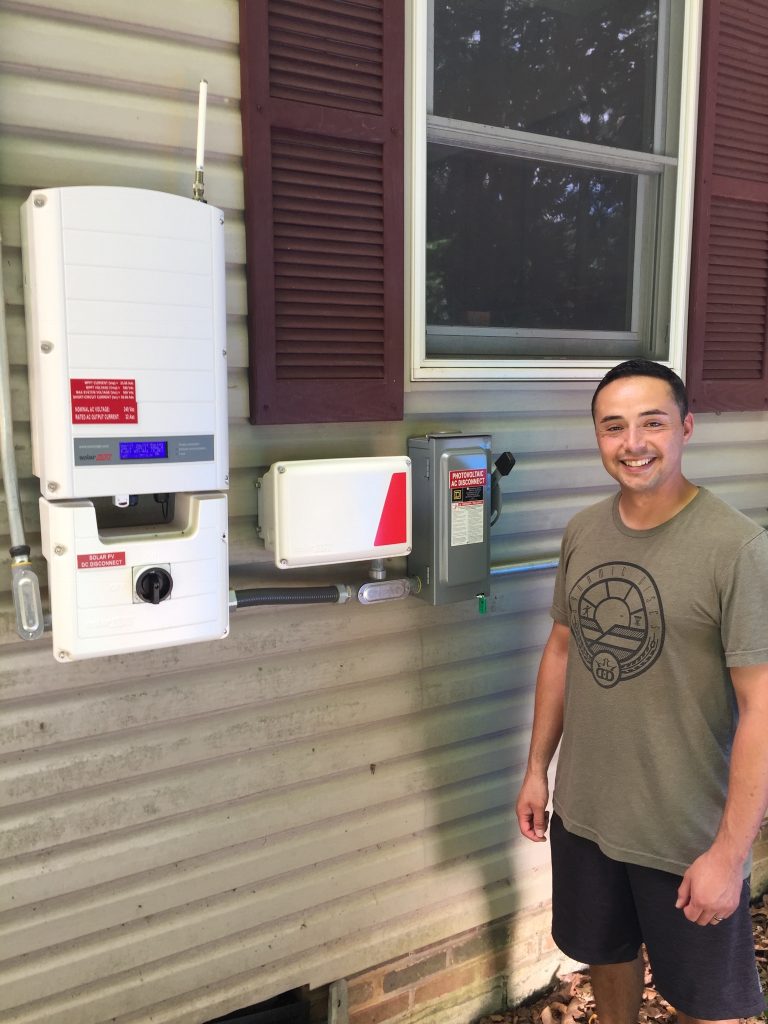 Chelsea and Justin:
Chelsea and Justin had their solar array installed on their home in the fall of 2019, after moving to Wise County earlier that year. Chelsea and Justin, both active advocates for solar energy, enjoyed having solar energy and lower electricity bills on their home when they lived in North Carolina, so of course wanted to make sure their home in Wise County had solar, too. In 2019, they shared their love for solar energy and installation experiences during the Wise County Solar Tour to help spread the knowledge and benefits of residential solar in Southwest Virginia.
Laurel and Anthony:
In Washington County, Laurel and Anthony had a ground-mounted array installed as their home's roof was not ideal for solar energy production.  Not only do they use the electricity from their solar array to power the house, but also to refrigerate produce grown on their own organic farm. Laurel excitedly spoke with our tour-goers at the 2019 Abingdon Solar Tour about the decision to go solar. Laurel says, "our solar array is the best investment that we've ever made. Our electric bills generally are less than nine dollars a month now because we did remain on the grid. With prices going down I'm sure people will pay even less than we did and save lots of money and carbon from going into our atmosphere!"